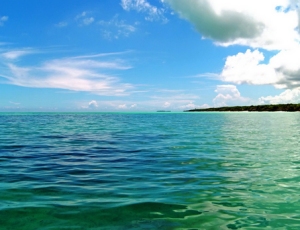 Pemba Island is another Island located at north main Island of Zanzibar with 864 square kilometers; it is a group of Zanzibar Island and is about 30 or 40 minus flight from Zanzibar Airport. In Arabic Pemba is Al-khudra means the green Island of hills and valleys with rich soils and the lush vegetation of rice paddies boarded by clove plantations.
Along the coast, ruins of ancient mosques and Tombs are still intact, many of these dates back to between the 10th and 13th century.
Pemba Island is a new Tourism destination and it has a few guest houses and a few marine resorts that offer accommodation. However there are several tourists projects in process. Pemba has been very famous and important in the region for industrial fishing, game fishing scuba diving and the beaches with solitary stretches of pristine white locals sand beaches.
Pemba channel is marvelous and is very rich of different varieties of fish with beautiful and health coral reefs.
While at Pemba Island, you should not miss to visit spice farms where you can have chance to see varieties of spices such lemon grass, vetiver, sweet basil, cinnamon leaves, eucalyptus, ylang ylang, cloves and nutmeg .You will also visit the main distillery factory where you will get explanation on how Essential Oils has been distilled by both steam and Hydro-distillation.