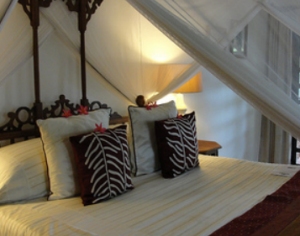 Zanzibar Hotels, Resorts, Beaches and Lodges
The building once housed the famous explorers, lords, ambassondors renowned doctors in East Africa the first telegraphic site has now been masterfully restored into a stunning home for many travelers.
Breezez Beach Club and Spa – Resort
Chumbe Island Coral Park
A stunning and unique eco lodge situated on Tropical Island 8 km off the coat of Zanzibar.
Hakuna Matata Beach Lodge and Restaurant
Located in the ruins of Chuni palace 12 km north of stone town, it is one of the most beautiful sports of Zanzibar, Hakuna Matata restaurant offers a great selection of cuisine and orange special honeymoon and candle lit dinner in the Palace Ruins. In the evening you will enjoy breathtaking sundown with tropical cocktail.
Located on the north western of Zanzibar, this enchanting luxurious and environmental friendly resort development was de- signed and constructed to blend in with its magnificent surroundings and marvelous contours of landscape. Set in the midst of exotic and colorful tropical gardens and waterfalls inviting guests to enjoy the pristine and relaxing view over the Indian Ocean
"Sense the spice in style" They claim that will touch all your senses whether it is fine cuisine at the acclaimed Mtoni Marine Restaurant, the jasmine on at your bed or the aromatherapy oils we use in our local spa Banda . It is located just minutes from the stone town.
Located on the northern tip of Zanzibar, Ras Nungwi Beach Hotel is a small and luxurious hotel offering the ultimate in comfort and style, with personalised and attentive service of 5 star cuisines. The beach is arguably the best on the island with Padi diving a water sports center and deep sea fishing facilities available on site.
No visit to Zanzibar is complete without experiencing the regal ambiance of the Africa House Hotel. This famous land mark, which was once a royal residence before becoming the English Club has been beautifully restored and renovated to become one of Zanzibar's finest hotels.
Unguja & Diving Resort is in the south of Zanzibar, overlooking the Mean Bay Conservation area. The hotel consists of 10 private spacious villas with ocean view, superb restaurant, bar, swimming pool, and Padi dive center in stunning surrounds.