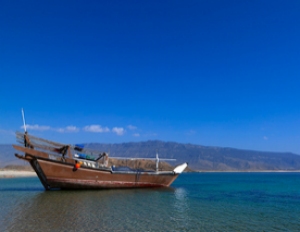 Activities in Zanzibar
SPICE PLANTATION TOUR:
The Spice Plantation is a seeing trip reveal the wonderful nature which involves frequents stops on small farms of cash crops, food crops, spices, flowering trees and plants, medical trees and varieties on mints.
The tour starts either in the morning at 09:00 hours to 12:00 hours or in the afternoon at 15:00 hours to 18:00 hours.
PRISON ISLAND (Changuu) TOUR:
The Prison Island or Changuu Island is the middle Island of three visible from the Stone Town. The prison on its Island was built in 1893. Historically this small Island was used as point of concealment of slaves later becomes a temporary hospital and a quarantine Island especially during the outbreak of contagious diseases in the last century.
The Island endowed with nature features attractive, a self-walking safari cover the island less than one hour, while sand beach for swimming and relaxing, colorful coral reef for snorkeling. Sultan Said in 1830's, duiker different birds can easily be seen in the Island, brought a number of giant tortoises, some which are 100 years old, there from Seychelles. The tour start either in the morning at 09:00 hours to 12:00 hours or in the afternoon at 15:00 hours to 18:00 hours
JOZANI FOREST TOUR:
The Jozani Forest lies about 35 kilometers. South East of Zanzibar Town with an area of about 1000 hectares, it is a nature forest where long time ago you could find Leopards and Antelopes. At present it is a habitant for the blue Sykes Monkeys and the red Color bus Monkeys. These Monkeys are very charming, friendly and easy to take pictures while you can watch feeding and playing in the trees. Also you will have a short walk into the forest to see different types of plant and trees.
DOLPHIN TRIP TOUR:
This is Full Day Tour, the main Attraction being able to swim close to the dolphin; actually it's swimming with the Dolphin. Being very social themselves, if you are luck you even get to play with them. Situated on the southern point of the island, Kizimkazi fishing village is home to several schools of bottle-nosed dolphins and Humpback dolphins, which are sighted following a short boat trip from the village.
We advice clients to wear their swimming costume. We also advise to wear waterproof sandals for boarding the dhows and to bring sunscreen, towel and spare T – shirt for snorkeling. Tour start in the morning at 09:00HRS
CHUMBE ISLAND (MARINE PARK) TOUR:
This Island is situated 8 miles southwest of Zanzibar Town and covers an area of approximately 20 ha. It is an uninhabited island dominated by coral rag forest and bordered, on its western shore, by a fringing coral reef of exceptional biodiversity and beauty. Based on the initiative of Chumbe Island Coral Park Ltd, a private company created for the management of Chumbe, the island was gazette in 1994 as a protected area by the Government of Zanzibar.  
It covers 16 hectors of undisturbed forest and surrounded by a virgin coral reef, which can be reached in about 45 minutes by boat. The sanctuary has more than 200 a pieces of pristine stone corals, about 400 species of fish and turtles & dolphin regularly passing by. A fixed number of people are allowed to go there, which is not more than 14pax for a day trip and for accommodation is 13 when it's full. You can do walking in the small forest, snorkel, swimming or just relax.
NORTH COAST TRIP (NUNGWI) TOUR:
It's a full day (tour) to the extreme north trip of Zanzibar Island of which clients will enjoy swimming and sunbathing in white sand beach. It takes about 60 kilometers to reach there. Fish barbecue with ice soft drinks will be arranged at the beach in Nungwi. Depart from stone town at 08:00 hours and return to stone town at 18:00 hours.
DHOW CRUISE TOUR:
It's a half day beach safari tour using the traditional and classic wooden boat, also powered by a 40h Yamaha outboard enquire. A trip start from Stone Town at 09:00 hours sands bank, the place for snorkeling within the house of wonder, natural sea Aquarium, across to the prison Island.
RINCESS SALMA TOUR:
This tour will familiarize the tourists to see the history of the famous Zanzibar Princess Salma, who married a German Businessman Mr. Rudolph Rout. It is a half day tour and will start at Mtoni palace, the place where the Princess Salma was born; she was one of the daughters of Sultan Sayyid Said who was ruling Zanzibar and Oman together. This Oman ruler shifted his capital from Muscat and came to settle in Zanzibar. Salma was born in Auguest .1844.Mtoni Palace is situated at Mtoni village some 3kmsNorth of Stone Town, the Palace was build some time before 1828 by an Arab named Saleh Bin Haramii who is reputed to have introduced the clove trees in to Zanzibar. Princess Salma stayed in the palace till when she was 7 years of age, and then her parents moved to Beit el Saleh, the Palace which was located between the present palace Museum and House of Wonder. The Palace was destroyed the bombardment of 1896.
In 1856, when Salma was 12 years of age, her father Sultan Seyyid Said died and Sultan Sayyid Malibu succeeded to the throne. Princess Selma's dearly mother died 3 years later during a cholera epidemic.
Then, will proceed to the museum in Stone Town where you can find memories and life of Princess Salma.