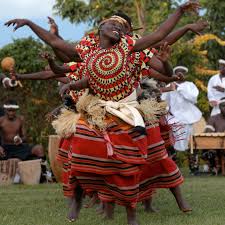 Warm and friendly people
Ugandans are some of the friendliest and most welcoming people you could ever hope to meet. The locals will greet you with gigantic smiles wherever you go in this welcoming and beautiful country. Ugandans have experienced much hardship in the past, yet their warm and friendly spirit remains unchanged. They are grateful for life, for their political stability, and the many people who now come to visit and fall in love with this Pearl of Africa.
Jinja: Source of the Nile and the adventure capital of East Africa
Adventure junkies can experience some of the best adrenaline highs at  jinja, the source of the Nile River. Home to one of the world's best white water rafting experiences, it is a magnet for rafting enthusiasts where you can plunge down grade five rapids, kayak or try the white-knuckle jet boat ride. Those who prefer a different kind of adventure can opt for bungee jumping, quad biking or horse riding in the communities along the Nile.
Game viewing in Uganda's savannah parks
Uganda's 10 national parks and several game reserves boast many animal and bird species.  Murchison Falls National Park , Uganda's largest park, has an amazing boat cruise on the Nile, offering great birdlife, hippos, crocodiles, elephants, buffalos and several antelope as they come to drink at the water. The boat trip brings you to the bottom of the Murchison Falls.
Queen Elizabeth National Park  is also well-known as a medley of wonders because of its rich biodiversity and the fantastic opportunities to spot the elusive leopard or the famous tree-climbing lions of Ishasha.
Although few tourists make it as far north as Kidepo Valley National Park, those who do are rewarded with amazing scenery and animals.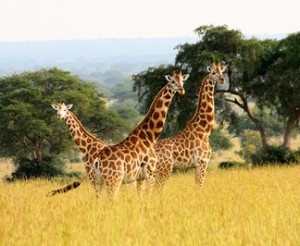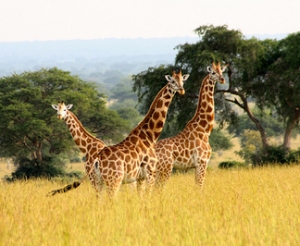 Endangered mountain gorillas
Bwindi Impenetrable National Park covers an area of 321km2 and is a  UNESCO World Heritage site. It is one of the two places in Uganda where you can trek to see gorillas in their natural habitat. The other being Mgahinga Gorilla National Park. Tracking these gentle giants is an experience like no other as you watch them feed and groom each other or view the young ones play.
Lake Bunyonyi
Terraced hills surround Lake Bunyonyi and its 29 islands, believed to be the second deepest lake in Africa. Bunyonyi in the local language of Rukiga is translated as 'place of many little birds'. The lake is safe for swimming or you can hire a canoe to take out for a paddle.
The mountains
Hikers and trekkers can test their endurance tackling the UNESCO World Heritage listed Rwenzori mountains, known as 'Mountains of the Moon'. With stunning views, National Geographical selected the Rwenzori mountains as one of the world's best hikes.
You can also take on Mount Elgon, one of the oldest volcanic mountains in Africa. It offers beautiful views, numerous caves, hot springs, and cascading waterfalls that enchant you as you enjoy a climb up to the Wagagai Peak and the Caldera. You can also hike the dramatic Virunga Volcanoes where the borders of Uganda, Congo and Rwanda converge.
Rwenzori Mountains
The forests
Uganda is endowed with some of the best areas of lush forests and jungles in Africa. These tropical rain forests, such as Imaramagambo Forest, Budongo Forest, Mabira Forest, Bwindi Impenetrable, Semuliki Forest and Kalinzu Forest; are rich in biodiversity with more than 1,000 flowering plant species and almost 200 different types of trees, many of which are endemic. They are also home to an incredible variety of birds, butterflies and mammal species including some of the rarest animals on the planet.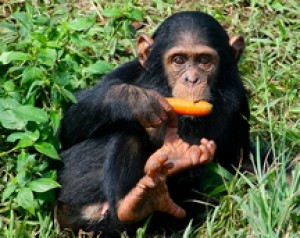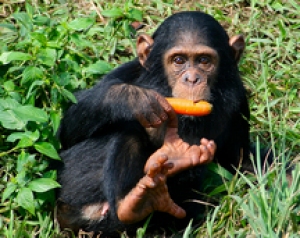 Kampala
If for nothing else, you need to come to the capital city to experience the hustle and bustle of the famous taxi ranks, including the central taxi rank where you can find a taxi to any area in the city and beyond. Close to a football field in size, every inch of the park is crammed with taxis; which in Africa are actually mini vans. However, apart from the taxi ranks Kampala is a relaxed city with an unhurried pace and is surrounded by seven hills. Take the time to walk around and experience the busy markets, restaurants and friendly people.
Taxi rank in Kampala, Uganda
Scenery to die for
Uganda has some beautiful spots for travellers. Ssese Islands  in Lake Victoria; the largest lake in Africa, is where you'll find some of the most stunning white sand beaches and burning sunsets in the world. Then there's stunning Sipi Falls in eastern Uganda, offering fantastic photo opportunities of the crashing waterfalls.
Lake Victoria
Uganda's climate and weather
The country's elevation and location on the equator give it near perfect weather all year round. Uganda has two main seasons, namely the dry and wet seasons. The wet has less sun and the dry has less rain with moderate temperatures across seasons. During the rainy season, it rains often for a short while and the sun comes out shortly after, and in the dry season there is less rain and the temperatures go a little bit higher