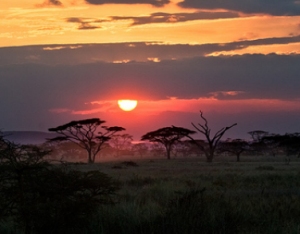 Our Staff: Travel Hemispheres
The company employs tourism consultants. Our team is made up of experienced, innovative and knowledgeable experts to our East African region; they include transporters and accounting personnel Geographers, Environmentalists, Zoologists, Social workers and Linguists Professional driver guides. These are readily available at any time to execute your needs and requests 24 hours. 7 days a week.
Why our staff Services?
Our services are dependable, reliable and efficient – thus earning us reputable recommendations the world over. Our services are competitively priced to give the best satisfaction for your money. Clients we have handled have always recommended us to others. We believe you will want to work with us as much as you have many choices for assistance in planning your trip to East Africa because we offer the following which many do not. To International Tour Agents this a great opportunity to work with us since all agents whom we act as ground handlers have no regrets.
Personal Service in approach
On all destinations we guarantee excellence of service in our area of expertise. You can rest assured that we are dealing in what we know and what we do best. Our mission is the provision of quality services to our clients while conserving the rich flora and fauna so abundantly for the future generation.
Our team's mission is to satisfy each client or group in an individual way, by offering them not just a pre-set package off the shelf but rather unique adventure and safari activities in our region.
Client Consultative Tour Package
we take the time to discuss your interests, travel style, budget, and timeframe – all the factors that can influence your trip – to ensure we suggest a tour that's just right for you.
Expertise and Know how
Our staff have traveled to many different safari camps, lodges, and hotels throughout East Africa. With collective experience in the tour industry we know that we have to keep our ears and eyes open for news and updates. There is no better substitute than first hand knowledge when it comes to designing your tour.
Timely and flexibility in response
Your time is valuable and we are committed to using it effectively. Therefore, our goal is a 24-hour response time to your inquiry. Continually we update you on the status of your request, keeping you informed with a keen attention to detail and efficiency – while retaining our creativity and flexibility.
Efficiency in Communication
Our Tour guides and safari vehicles have roof hatches (open roof) that allow game viewing easily and our guides are equipped with radios or Mobile phones to ensure that your safari is connected to us in the office much as you are miles way. And with a team of experienced multi-lingual driver-guides, we feel that we certainly have the know how to make your safari a memorable one
Competitive in pricing
We believe that our tours offer you the best value for your money. We will always work with you to make the most of your given budget to allow you to enjoy quality service and provide the little 'extras' that make your tour that much more unique. All services, accommodations, ground operators and travel arrangements are continually monitored and evaluated, to ensure that we are providing you with the quality of product and service you are looking for.
Activities
Our activities will begin at the time you want our services to start. Our team will be at different points of entry – airports Entebbe, Kigali, Nairobi and Arusha welcomes you as you touch down in any of our destinations in Uganda, Rwanda, Kenya or Tanzania including Zanzibar. With the wide range of options available, we believe that there is something to interest every traveler to East Africa.
We offer an unrivalled choice of quality escorted tour packages packed with exciting daily sightseeing highlights and features.
Our tours are designed to make the best use of your vacation time and we strike a careful balance between organized sightseeing and other exciting highlights allowing plenty of time for our tour directors and guides to educate you about our destinations. In addition to giving introductory briefings upon arrival, our tour guides provide information relevant to your immediate location throughout the course of the safari.
They are ever ready to answer questions, give explanations, and teach you a little African History and Folklore as you go along. A great deal of care and effort goes into the selection of our tour guides as we would like you to travel in the company of true friends. Our groups are kept small, and we use minibuses and 4 wheel drive Land Cruisers for our safaris.
Directors:
Mr. Frederick Bukenya R.: Managing Director: A Ugandan Professional Accountant. Has an experience of 15 years. The last 10 years have been spent in tourism industry where he has worked under different tourism steak holders. He comes with a lot of consultancy knowledge and is usually referred to as a tourism consultant by fellow industry steak holders. His love for the industry prompted him to have a company at his exposure so as to overseer and provide the best services and give his consultancy in practical means.
Ms. Tumuramye Evas. Director: Business Administrator
Ms. Florence Musitwa : Tour consultant : Tourism Graduate student , with much love for tourism. She is committed to her work and comes with lots of experience   on Uganda tourism exposure .