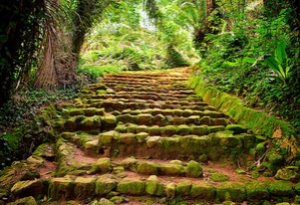 The colonial town of Entebbe is about 45 minutes and 40 kilometers drive from Kampala. Visit the Entebbe International Airport, the lakeside Botanical Gardens, the Uganda Wildlife Education Center and Resort Beach Entebbe, a lake side resort .You can also visit Kigungu ferry landing site from Ssese Islands, a traditional fishing village. Fishing with a traditional Uganda style
Entebbe botanical garden was established in 1901 and lies on the shores of Africa's greatest Lake Victoria (Nalubale) . The botanical garden is 40 km's from Kampala, about 45 minutes drive on a perfect tarmac road. The garden hosts a variety of open country and woodland bird species. Guereza Callous and Vervet monkeys can be observed next to great Blue and Ross's turacos , Klaas's and Diederik Cuckoos , Woodland Kingfisher , Broad-billed Roller, Black and white casqued horn bill and splendid starling can be observed on the small ruminant patches of the rainforest. It is also clouded with butterflies and different plant species. Please come and enjoy the scenic beauty of the area and learn more from the high biodiversity area.
The Uganda Wildlife Education Center (UWEC) in Entebbe was created by the Government of Uganda with the help of the Wildlife Conservation Center in New York. The Center has grown considerably in recent years and hosts a variety of wildlife. UWEC is not a zoo as the center environment has been designed to be as close as possible to the wild. At the center, visitors are able to observe many flora and fauna of the indigenous species to be found in Uganda and also to receive comprehensive information on the species, their natural habitats and the complex ecologies of Uganda.