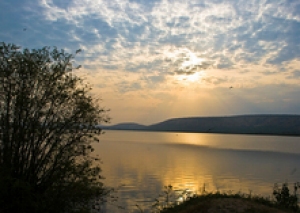 LAKE MBURO NATIONAL PARK (LMNP)
Lake Mburo National Park is valued because of its great beauty. It is located close to Western highway and every part of it is alive with a variety, interest and color. It contains an extensive area of wetland. Lake Mburo National Park harbors variety of mammals like zebras, impalas, warthog, oribi, buffaloes and birds including bill stocks, which are found nowhere else in Uganda's National Parks. Its sculptured landscape with rolling grassy hills and idyllic lake shore has as varied mosaic of habitats, forest galleries, seasonal and permanent swamps and rich acacia wood valleys which all support a wealthy wildlife. Lake Mburo National Park is370 square kilometer the smallest in Uganda's savannah national parks. Its mosaic habitat; dry hillside, rocky outcrops bushes, thickets, open and wooded savannah, forests, lakes, and swamps are home to a surprising diversity of plants and animals.
LOCATION
Lake Mburo National Park is lies between the towns of Masaka and Mbarara. It is about 3.5hours drive from Kampala. From Masaka-Mbarara road, turn left at 50km (Akageti 13 km past Lyandonde), which brings you through sanga gate. Both junctions have clearly labeled signposts. It is about 13km from sanga trading center to sanga gate, 5km from the main road to Nshara gate and about 20minutes drive from either gate to Rwonyo park headquarters.
FLORA AND FAUNA
Lake Mburo National park is famous for its grassy escarpment fringed with acacia forest the lake and the closed canopy. Rubanga forest. The varied habitants support a variety of wildlife comprising of 68 different species of mammals. The common ones are zebras, impalas, buffaloes, topis, elands. Leopards and hyena are also exists while hippo and crocodile are found in the lake The park also has about 315 different species of birds including the rare shoebill stork, papyrus yellow warbler, African finfoot,saddle billed stork, brown chested wattle plover and white winged warbler. The woody vegetation of Lake Mburo is dominated by Acacia spp, olea spp, and boscai spp.
ACCOMMODATION
There are different types of lodge found in Lake Mburo National Park and these are mihingo, mantana tented camp, Arcadia LakeMburo camp, Lake Mburo safari lodge,Rwakakobo rock safari lodge ,Eagles nest and Rwonyo bandas
Mihingo Lodge.
Mihingo Lodge is located in lake Mburo National Park just outside the eastern boundary of the Park which is a habitat for zebra, eland, and impala, and not found common to other National Parks in Uganda .waterbuck, topi, buffalo, hippo, duiker, bushbuck and klipspringer are also inclusive at Lake Mburo National Park .You are likely to see oribi, reedbuck, leopard and crocodiles.
Facilities.
The rooms are built on a wooden platforms with stilts, covered by a thatched roof .The roof is a spacious and comfortable tent equipped with en-suite bathrooms with stunning views, including hot and cold running water, showers, and flush loops.
The main dining area is a large thatched structure built of rocks, the wood of dead weathered olive trees. Below the dining area, a swimming pool stretches out from the rocks.
Electricity, hot water, and water pumps are powered by solar energy and there is a natural water catchment system to take advantage of the rains.
Mihingo Lodge offers horse back safaris around the Lodge in the valleys towards Lake Kacheera.The rides are adjusted according to the riding skills of each group
Rwonyo
The Park has accommodation facilities. There are four tents, all at Rwonyo park headquarters. There are also 3 public campsites, all strategically located to facilitate and enhance scenic viewing and easy access to water. Lake Mburo dining shelter located by the lake provides meals on order. For larger group's seminar or workshops, the park offers a decent accommodation and hall at the conservation education center, just about 500mters from sanga gate. It has a maximum capacity of 40 people. Meals can also be provided on order.
Mantana tented camp
Mantana Tented Camp is situated in Lake Mburo National Park.
The camp accommodates visitors going for safaris and also tourists arranging their own trips are also accommodated at the tented camp.
Facilities
Restaurant and Bar
Mantana tented camp mess consists of the fully equipped kitchen and is run by staff who prepare both local, continental and international cuisine for visitors/tourists. The services offered are excellent in the shortest time and also the bar is well stocked.
Accommodation
Spacious, airy tents
Mantana Tented Camps have seven fully furnished batian tents
Verandah twin bedroom
Dressing area
En-suite shower and toilet.
Lake Mburo Safari Lodge
LOCATION
It is situated in Lake Mburo National park in Kiruhura District.Lake Mburo safari Lodge is one of the most enchanting places in Uganda, it's location is better than any other in Lake Mburo National Park area; it's views are simply breathtaking and lake mburo Safari lodge is strategically located for all the attractions in southwestern Uganda.
Your stay is in the most luxurious thatched cottages set in private environment each with its own sundown veranda looking out over the park below with stunning rooms, handcrafted huge beds, showers and vast sunken baths. Lake Mburo Safari Lodge offers luxury, a warm and vibrant atmosphere, exquisite design very good quality accommodation of exceptional close wildlife encounters, personal service, delicious meals which favour every one.
Enjoy exceptional game viewing of the mosaic habitat: dry hillside, rocky outcrops, bushes, thickets, open and wooded savannahs, forests, lakes and swamps that are a home to a surprising diversity of plants and animals from this hideaway.
Arcadia cottage
Arcadia Cottage is located in Lake Mburo National park which is one of the closest National parks to the capital city Kampala. . The cottage is situated inside the park and close to the lake.
Rooms
All rooms are self-contained and provide a lovely view of the lake from all windows. They are also equipped with a provision for your computer and Internet accessibility.
Bar and Restaurant
Enjoy our friendly and relaxing atmosphere while you sip your favorite drink on the open terrace. The Restaurant servers both local and international dishes
Other Facilities
Restaurant serving both local and international dishes
Bar with DSTV
Ample secure parking
ACTIVITIES
Game drives
Lake Mburo National Park has several tourists' tracks that are used when viewing wildlife.
The impala track
Impala track exposes the visitor to a diverse species of animals. Named after the track, impala is the commonest species viewed along this track although a number of waterbucks, warthog, topis, and zebras may not be missed to see.
Buffaloes
Other tracks include zebra and warukiri tracks where harems of burchell's zebra (Equus burchelli) are common along with other species like bushbucks, rib and reedbucks. The zebra track connects to the Ruroko track, a drive which passes rock Kopjes that are home for elusive Klipspringers through wetlands basin and thick acacia scrub and woodland, with commonly olive trees and euphorbia species. Is its habitant.
The Kazuma track takes you through wooded grassland where black-bellied bustards are commonly seen often patrolling the area. For visitors to experience a real exposure of Lake Mburo National park, one must climb kazuma hill, which enables you to   see, what they could have missed. The five lakes within the park and the rolling hills become more visible and attractive. It's better seen than read or heard.
Hippos at the lake
Kigambira loop takes you through a wooded country with scattered thicket look out for bushbucks and bush duikers. The lakeside track is specially designed to facilitate viewing of aquatic and other water- loving plants and animals. The park has a diversity of water birds, woodland birds that can be sighted along these tracks.
Rubanga forest
this forest offers a variety conducive habitat to a variety of forest bird species closed to the canopy. Though this tract of forest on the western side of the Lake